Contact
Opening hours: from Monday to Friday (except on public holidays), 8.30am to 5pm
Telephone: +33(0)2 31 45 50 48
Location: garden level
Department missions
In-house pharmacies ensure:
The management, procurement and dispensing to hospitalised patients of medicinal drugs and sterile medical devices.
The dispensing to non-hospitalised patients of experimental drugs and drugs subject to retrocession that are not available from dispensing chemists.
The preparation of injectable anticancer drugs and radiopharmaceuticals.
The realisation of clinical pharmacy activities: analysis of drug prescriptions, drug reconciliation, consultation of first prescriptions of oral chemotherapy.
The team
Is comprised of 25 professionals: pharmacists, pharmacy assistants, management assistants, logistic agents, pharmacy students.
Head of department: Dr Fabienne Divanon
Pharmacists: Dr Elodie Delavoipière, Dr Céline Desforges, Dr Gauthier Foucras (radiopharmacist), Dr Nathalie Leiber, Dr Jean-François Savigny (radiopharmacist)
Pharmacy assistants: Frédéric Beau, Yann Connan, Gwenaëlle Farcy, Ingrid Gentil, Angélique Léger, Michelle Lisicki, Frédéric Lustière, Clémentine Michaudet, Dimitri Pican
Management assistant: Armelle Degaallon
Logistic agents: Isabelle Poupeau, Rudy Rondeau, 1 position vacant
Pharmacy students: 2 interns, 1 extern, 2 pharmacy assistant students
Expertise
Production of injectable anticancer drugs and radiopharmaceuticals
Clinical research activity: dispensing of oral treatment and preparation of injectable treatment
Pharmaceutical consultation for patients receiving oral anticancer treatment
Department results
ISO 9001 certification for the therapeutic trial sector and the pharmacy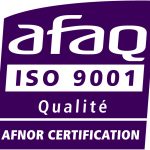 Dispensed training
Pharmacists intervene every year in several education and training programmes towards continued professional development organised by the Centre François Baclesse, during conferences or seminars reserved for healthcare professionals at the university department of pharmaceutical science.
Practical information for patients:
Certain drugs are only available in hospital. If the prescription your medical oncologist has provided you with includes one of these drugs, you can collect it at the pharmacy, by presenting your prescription from Monday to Friday (except public holidays), 9am to 4.30pm.
Published :
Last updated :