Research and innovation platform in mass spectrometry and metabolism (PRISMM)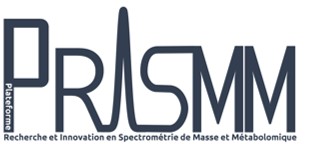 Contacts
The team
Head of department: Prof. Raphaël Delépée
Lecturer researchers

Raphaël Delépée – Professor, quantitative bioanalysis, sample preparation
Claire Lopez-Piffet – Lecturer, Metabolomics
Guillaume Saint-Lorant – Hospital practitioner, Quality Manager
Marc Since – Lecturer, Pharmacocinetics, drug metabolisation
Technical staff:

Stéphanie Lagadu –  Research and Teaching Technician, exceptional class: sample preparation, LC-MS/MS analyses
Isabelle Vaudorne – Technical Assistant, In charge of prevention: sample preparation, semi-preparative HPLC purification
Activities
PRISMM (Research and Innovation Platform in Mass Spectrometry and Metabolomics) is a platform with a vocation for service provision, research and training, focusing essentially on the identification and the quantification of new biomarkers. As such, it proposes the analysis and assay of small molecules of a molecular weight inferior to 2000 Da, from samples of extremely different natures, via innovative analysis methods coupled or not with mass spectrometry. The platform's expertise applies to the identification, analysis and assay of small molecules via UHPLC-MS/MS, UHPLC-UV, HPLC-UV coupling
The platform's skills reside in particular in the preparation of complex samples through solid phase, liquid/liquid, and imprinted polymer extraction. Small quantities of relevant compounds can also be purified from a complex mix. The command of extraction techniques enables biomarker analysis in all types of matrices, whether associated with health issues (serum, red blood cells, whole blood, urine, brain, cerebrospinal fluid, etc.), or with the environment (water, sediments, fish, molluscs, cephalopods, etc.). Large series can be analysed. PRISMM boasts nationally and internationally renowned know-how, in particular in the analysis of DNA bases modified by exposure to genotoxic compounds (DNA adducts), but also in the analysis of neurotransmitters and their metabolites.
Analysis can be conducted in the form of simple service provision, extended services including perfecting and validation of new analysis methods or in the form of research partnerships.
Technical resources
Quadrupole mass spectrometry (UHPLC-UV-ESI-MS/MS, Shimadzu 8030Plus, 2012)
Separative and semi-preparatory system (UHPLC-Diode array, Shimadzu Nexera X2, 2018)
Solid phase extraction equipment (simple and high-throughput, 2020)
Access to a UPLC-IMS-HRMS/MS system specific to metabolomics (Waters Vion, 2019)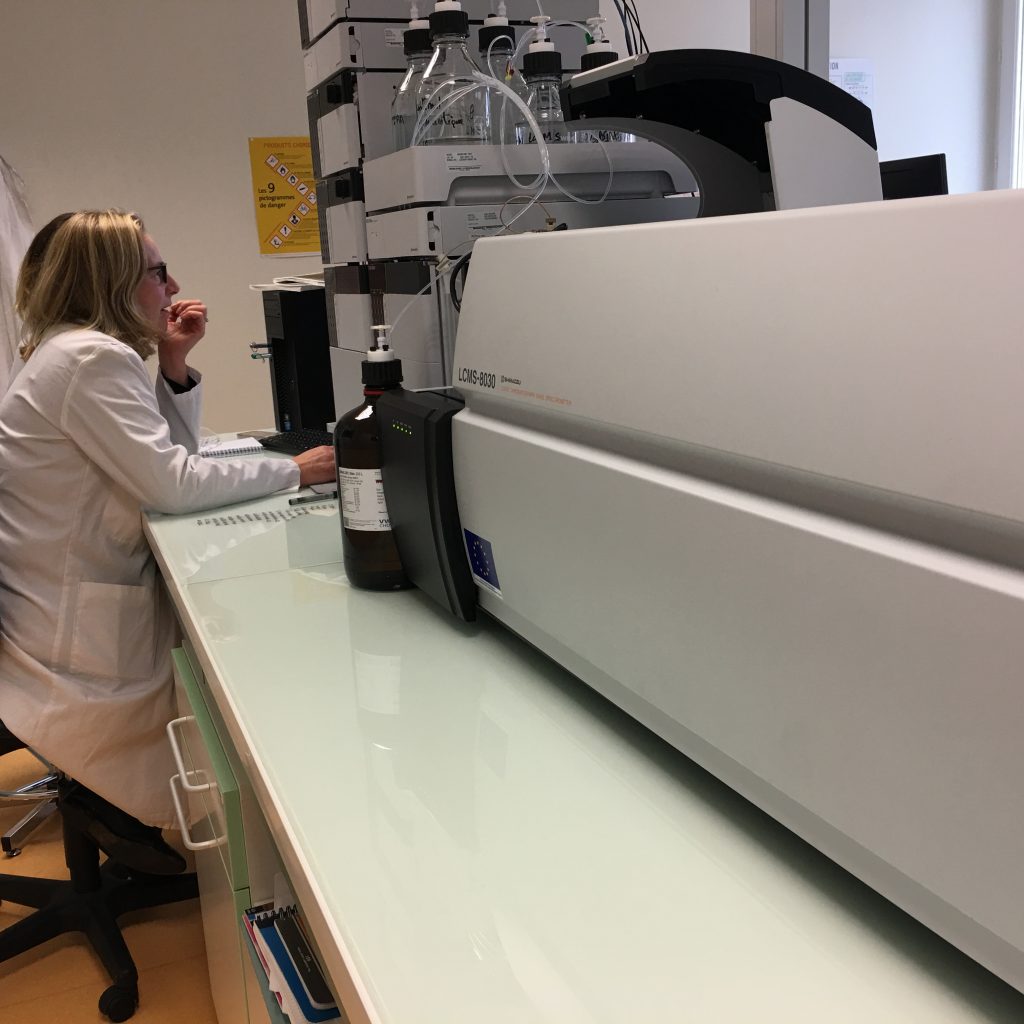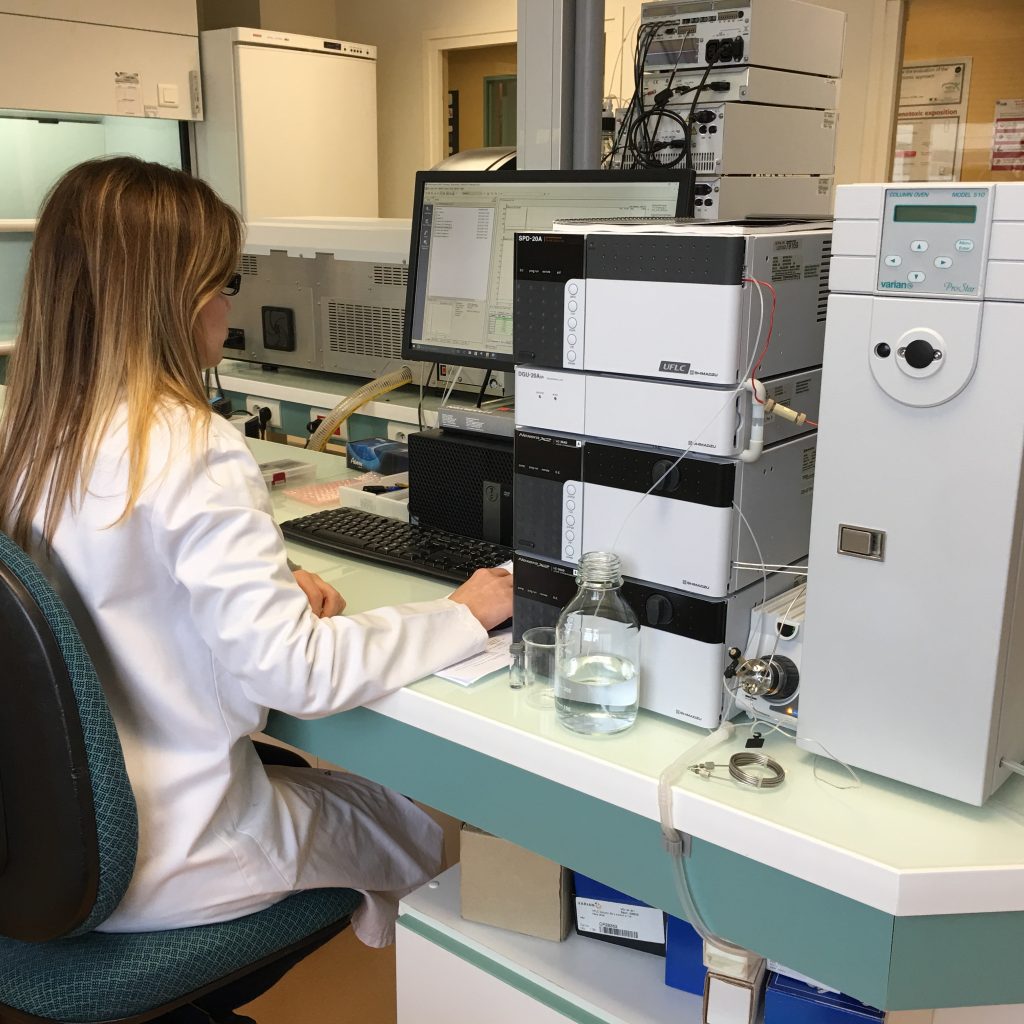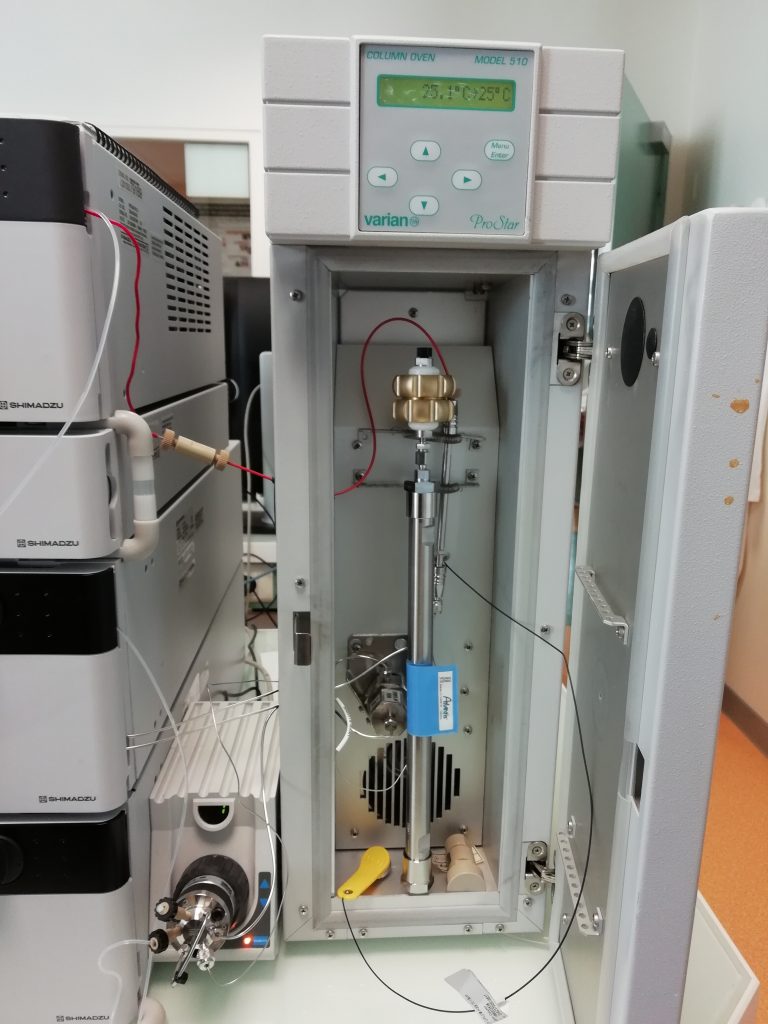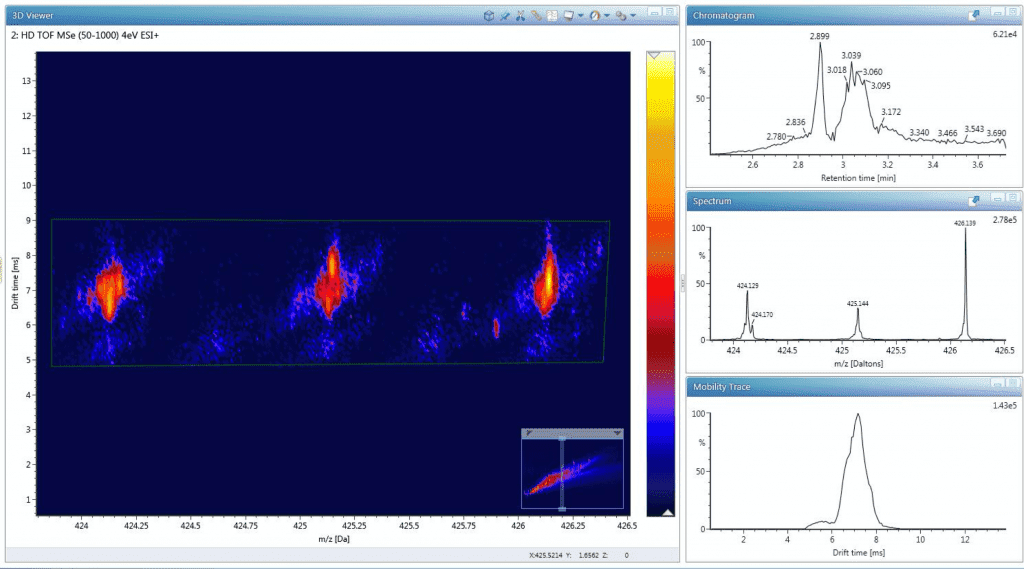 Partners
At regional level:
Academic teams in the fields of oncology, the neurosciences and the environment (UMR INSERM, UMR CNRS and EA).
At national level:
Academic laboratories in French Guiana, Brittany and Occitanie (IFREMER, CNRS, INRA and IRD).
At international level:
Academic laboratories in Norway, Lebanon and Morocco.
Published :
Last updated :