On Monday, February 7, 2022, Najoua El Berrak, Consul General of Morocco in Rennes, was received by Professor Marc-André Mahé, Director General of the François Baclesse Center to discuss cooperation between Moroccan oncology health care providers and the François Baclesse Center.
Dr. Ahmed Lahjaouzi, intensive care anesthetist and Amine Benjelloun, senior consultant, accompanied Mrs. El Berrak.
The three main missions of the Baclesse Center, namely care, teaching and research, were discussed as potential areas of collaboration.
Visit to Cyclhad, the Proton Therapy Centre
After the presentations in the meeting room, Ms. Najoua El Berrak visited the Normandy Proton Therapy Center, Cyclhad. The General Manager of Cyclhad, Mr. Gabriel Gaubert, commented the visit.
This working visit allowed our Moroccan interlocutors to discover this innovative therapy, which uses protons instead of X-rays. The visit then continued to the construction site, which is still underway and which will house the C400, a heavy ion accelerator, allowing, among other things, carbon therapy.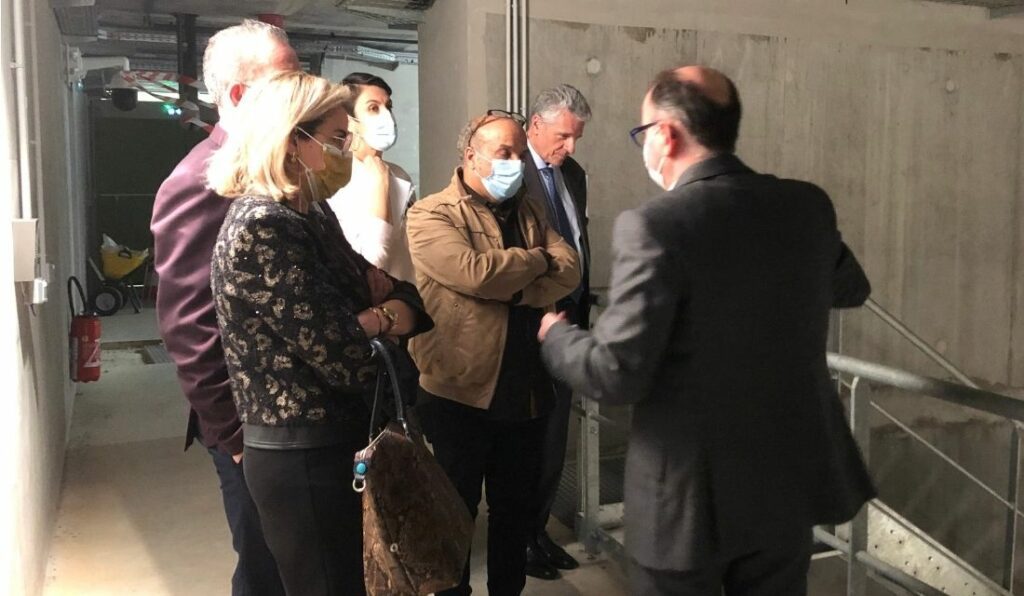 Published :
Last updated :